Gap Year Programs With Kaplan
Explore the world as you learn with one of our bespoke Gap Year programs
Why Choose a GAP Year with Kaplan?
A gap year is an exciting time in a young person's life where you usually spend a year or semester travelling the world and having wild adventures before pursuing further education / a career – but did you know that it's possible to embark on a gap year that's both fun AND professionally beneficial? At Kaplan, our Gap Year programs allow you to completely immerse yourself in a different culture – all while learning a new language at one of our worldwide schools! 
Our Gap Year programs
Choose from a variety of programs and create your perfect gap year experience. Designed to suit all your language goals, our courses are made to ensure you get the most out of your trip.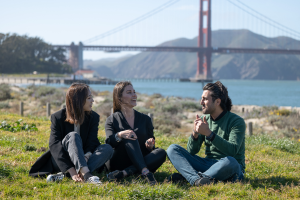 Gap Year 
Choose between our General English, Intensive English, or Semi-Intensive English courses in schools across stunning locations in the UK, USA, Ireland, and Canada.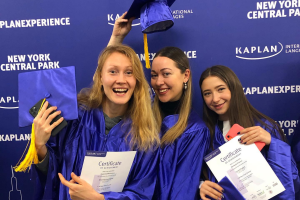 Gap Year + Certificate (TOEFL, IELTS, CAM)
Receive specialist guidance while studying for the TOEFL, IELTS or CAM language certificates and achieve the best grade – and future – possible.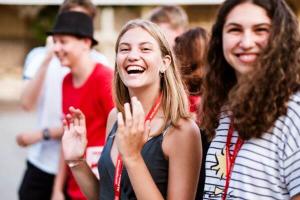 Gap Year + Multilingual (with Alpadia Language School)
Open even more doors when you learn French or German (or both!) with Alpadia Language Schools across France, Germany, and Switzerland.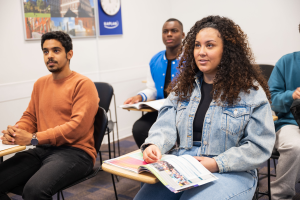 Gap Year + Work Readiness
Develop your professional skills and build international connections with our elective Business classes and exclusive networking events in addition to your English course.
Don't see your ideal course? Please contact one of our advisors to discuss all options. 
Contact an advisor
Gap Year Destinations
Whether you want to spend your gap year relaxing by the beach, hiking up picturesque mountains or sipping cocktails in a bustling city, we have the perfect location for you. Choose from one of our worldwide schools below and begin your gap year journey. 
Why take a gap year abroad with Kaplan?
Outstanding schools located in stunning destinations worldwide
80 Years of Excellence in Education
Bespoke K+ Learning System and Resources
Fun and extensive social programs