CELTA courses
Earn a globally recognized CELTA English teaching qualification
CELTA certification with Kaplan
The Cambridge CELTA (Certificate in English Language Teaching to Adults) course is a practical English language teaching qualification that gives you the essential experience and the tools you need to qualify as a teacher of English as a Foreign Language (EFL). 
CELTA – May discounts
Our Dublin school is offering a special promotion on our CELTA course starting 29 May 2023. Save up to €255!
Learn more
Why take a CELTA course?
Cambridge accredited course
Travel, explore a new culture and teach English abroad
Internationally recognized ELT qualification
Change your career and become a certified TEFL teacher
Gain a CELTA qualification in Dublin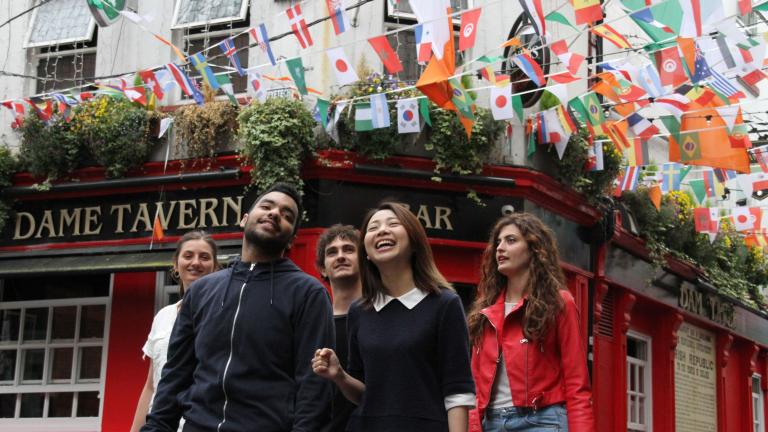 Our Dublin school
Located just five minutes from the city center, you'll have easy access to all the city's best attractions, as well as the city's best pubs! English Language (TEFL) teachers are in high demand in Dublin, so you'll have great work prospects when you complete your CELTA course, either at home or abroad. The course starts every month and runs for four weeks at a time. 
Key facts about the course
How many hours a week is the course?
What is the course timetable?
What English level do I need to take this course?
How many hours a week is the course?
How many students will be in my class?
Get all your questions answered
Speak to our friendly school staff now